Instant approval credit cards are ideal for people with bad credit. The applications are evaluated in real-time. Most applicants get a decision about the approval or the denial right then. This depends on the ability of the credit card company to validate the applicant's identity. In case the issuer is not able to verify the status of the individual, then you can request extra information and also take quite a lot of days to process.
Fast Approval Credit Cards:
For people who want to increase the probability of getting an instant approval credit card, the focus should be on the cards which are ideal for a proper credit standing. This means that the higher your credit score is, the faster it would be approved on the card.
Here are the top options to consider:

Indigo Mastercard has a lot of high-end features to consider. It comes with no one-time fees at all. Additionally, the annual fee is only between 0 USD-99 USD. The monthly fee is also negligible and the average regular APR is about 24.9%. It comes with a grace period of twenty-five days.
As per us, the best thing is that you can go for a pre-qualification process. It will not impact your credit score at all. It is ideal for people who have a fair credit score. You get to access your mobile account.
This card also provides you fraud protection for the cards you lose or the ones that get stolen. Your account history is also reported to any of the three functional credit bureaus in nature.
Additionally, the maximum late fee levied here is 39 USD while the over-limit fee is 39 USD. The maximum penalty APR is also 29.9%. Your foreign transaction fee is 1% and the cash advance APR is 29.9%.
Credit One Bank Platinum Visa
This particular credit one bank platinum visa is ideal for rebuilding credit. It is one of the topmost options for a consumer who has very bad credit. For instance, people who need a loan for covering the cost of unexpected medical expenses that cannot be done in cash can really make the most of this card.
You will get 75 USD for the 300 USD initial credit line which is actually quite an attractive offer. Earning cash back rewards will definitely help you in the long run too.
This card does not have any one time fee and the annual fee is between 0 USD to 99 USD. There is no monthly fee and the regular rate also lies between 19.99-25.99%. The grace period is also about 0 to 24 days for this card. You can pre-qualify without harming any credit score at all. You can track your progress with your Experian score and it is ideal for you to rebuild your credit.
The maximum late fees for this is 39 USD and the maximum over-limit fees are 0 for the same. The maximum penalty APR is also 0 while the foreign transaction fee is capped at 1 USD or 3% whichever is better.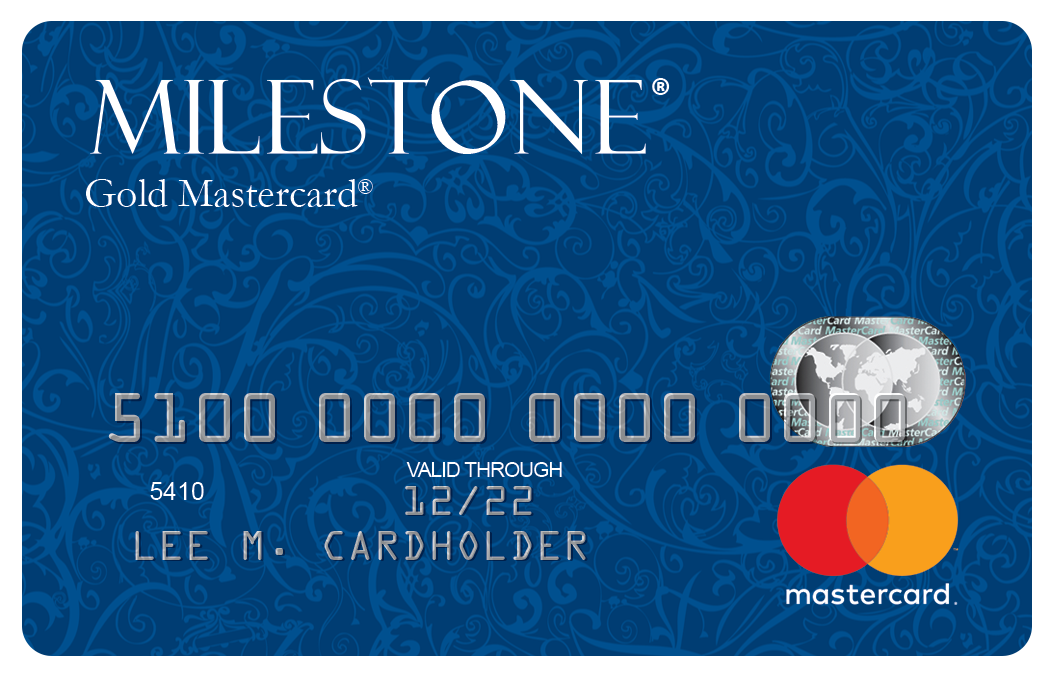 This credit card is ideal for people looking for instant approval with bad credit. It is an unsecured credit card in the market, specifically for people who have a poor credit score.  This card does not need any security deposit and also offers a 300 USD credit limit.
Once the annual fee of 35 USD to 75 USD is completed, the users will get 225 USD to 265 USD in the form of an unsecured expenditure limit. The annual fee of this card can also be as high as 99 USD from the coming year, so you do not need to wait for too long.
You do not need any minimum credit score for this card. The Milestone Mastercard approval offers you a service for pre-qualification online, so you can check this.
The one-time fee for this card is 0 while the annual fee is between 35 USD to 99 USD. It also comes with a negligible monthly fee while the regular APR rate is 24.9%. They also give you a grace period of twenty-five days for your repayment schedules. The cash advance fee is negligible for the first year and then it is 5 USD or 5% from thereafter.
Official NASCAR credit card

When you are looking for instant approval credit cards, this is definitely one of the topmost options. It is an unsecured reward credit card, especially for people who have bad credit or really limited credit. It offers a starting limit of 300 USD in return for an annual fee which may be between 0 USD to 75 USD.
However, the interest rate you accrue would be between 19.99%-25.99%, depending on your creditworthiness. The best part about this card is the rewards it offers. Cardholders can earn nearly 1% cashback for the eligible categories. A lower annual fee, however, is sure to trump the rewards for most people who have poor credit.
This card comes with a minimum credit limit of 300 USD. The initial expenditure limit is only 225 USD. You also get rewards on eligible purchases and then the remaining categories provide you with 1% cashback. However, this card has the potential for high fees. The NASCAR visa may even charge 75 USD for the first year and then it is 99 USD.
Some other options to consider include the following:
Surge Mastercard
Capital One Secured Mastercard
First Access VISA Credit Card
Total VISA Credit Card
Citi Secured Mastercard
Discover Secured
So the bottom line is that all cards offer you instant approval. When you apply online- they don't offer it to everybody. You need to be on the list of ideal applicants for the same. The higher the approval requirements are, the list of ideal applicants keeps reducing.
For people who want instant approvals, the trick is to ensure that they choose a conservative audience. The only way to do this is by applying for a credit card which has a requirement a little below than your current credit standing.
For instance, if your rating comes under good credit- then you can choose the fair credit rating card. So, with all these tricks and options you surely can bag yourself the best instant approval credit card.